Sigma 50-150/2.8 (for Nikon) Review
I have long wanted a nice portrait zoom for my SLR. Olympus has the 35-100/2 (a beautiful lens), which unfortunately costs far more than I could afford. Nikon FX has the 80-200 / 70-200, but I don't shoot FX, and I find 70mm / 80mm is a bit long on a crop sensor. Nikon doesn't make any equivalents for DX, and by the looks of it won't for some time, if at all. This leaves third party lenses, of which there are essentially 2: Sigma 50-150 and Tokina 50-135. I have had good experiences with both manufacturers, and both lenses appear to have good reviews, so I would have been happy either way; when I got the opportunity to get the Sigma, I jumped (long story: I first went for the Tokina but got a very bad copy, but thankfully Adorama made it right and I ended up with the Sigma).
This review was written with my Nikon D7000 body in mind, although there should be few differences when used on other Nikon bodies. This is a work in progress, and will be updated as I get more samples / experience with the lens.
To give you an idea of size, this is the lens (with hood) on my D7000 + grip: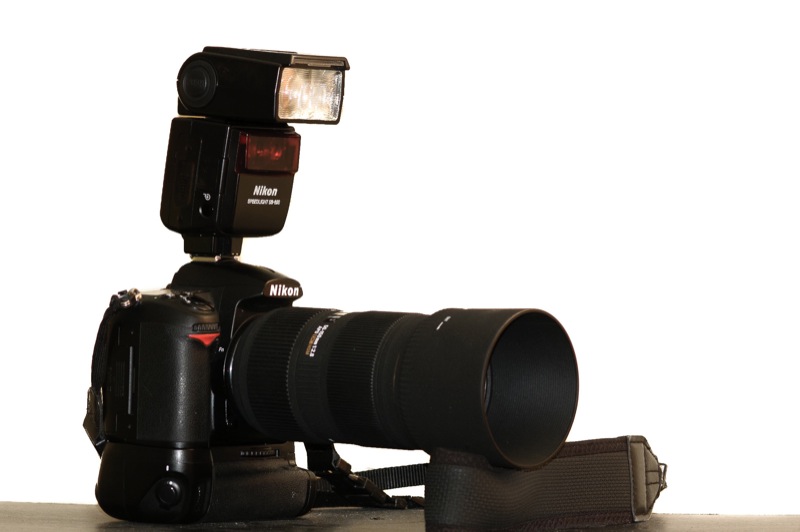 Build Quality / Handling
This is one of the main reasons why I picked this lens over the Nikon 70-200 (or more realistically due to the price of the newer lens, the 80-200): the size and weight of this lens is just about perfect. (The other reason of course is focal length, as mentioned above.) This lens weighs in at a modest 770g, half the weight of the 70-200's 1540g. Likewise, the 70-200 is 70mm longer than this lens (205mm vs 135mm, both without the hood). For those who like to visualize sizes, this lens is a touch longer than the 18-105 + hood, and has a similar girth and an identical filter size (67mm diameter).
As far as quality goes, this lens is consistent with the rest of the Sigma EX lineup that I am familiar with (most notably the 30/1.4 and 50/1.4). The zoom and focusing rings operate smoothly, and are very well dampended (manually focusing this lens would be a definite possibility). Not quite as nice as my 50/1.4 AI-S, but still good (and that lens is just about perfect, so it is a standard to which few can aspire!). The finish is the same smooth / slightly sparkly finish that I have on my 30/1.4, and the rubber focusing / zoom rings feel just about the same as the focus ring on the 30/1.4. A very nice aspect of the lens is that it is both internally focusing (most modern lenses do this) and internally zooming (most modern lenses do not do this). This means the length does not change as you zoom (and there is no extending barrel to pump air and moisture into the lens and camera bodies). This is a huge plus as far as I am concerned; while this lens is not weatherproof by any stretch of the imagination, I am much more confident with it than I would be with a lens with extending barrel.
Handling this lens is a dream. The balance on my D7000 seems just about right, and the zoom / focus rings are well separated, and large enough to easily grab. It does not have a tripod mount (unlike the Tokina), which may be a problem for some (and I admit it would be nice in some situations), however for the most part I plan on handholding this lens, as it is going to be used mostly for portraits.
Focus Speed / Accuracy
As an HSM lens, focus speed is good: I have no complaints about it. Focus accuracy seems to be OK indoors at night (i.e. poor lighting), although it is not perfect. This is likely to be partially due to the D7000, as even with other lenses I have not had the best luck focusing indoors with Tungsten lighting. Once I do some real world shots outside, I will edit this review and give a better idea of how it handles.
After a fair bit of shooting, I ended up with a -13 value for the AF fine tuning for this lens. This is pretty consistent with the rest of my lenses on the D7000; I may have a camera that consistently back focuses, but that is what the AF adjustment is for. With this lens and -13, I find that focus is dead on from 60mm to 140mm; at 50mm it backfocuses slightly and at 150mm it frontfocuses slightly. Given my use of the lens (almost exclusively portraits) this works out fine. I could probably adjust it to -15 or so and have a perfect 50mm, but I prefer the mid ranges anyway (when shooting portraiture, I tend to 'think' at 85mm on DX).
On the D7000, live view autofocus does not work. This is a problem common to all Sigma lenses which I own, including the 30/1.4 and 10-20/4-5.6. Sigma has an open offer to upgrade the firmware on these lenses, free of charge. I am planning on using this service eventually, but for now I don't use live view enough to bother.
Image Quality
No matter how nice a lens feels in the hand, without good images to go along with it, it serves no purpose other than a paperweight. Some comments before I proceed on this topic:
As mentioned above, I required a negative AF Fine Tune correction. As with all zooms, this seems to vary with focal length, but I tuned it for about 85mm and it seems to be good overall. I suspect that this is partially due to my D7000 body; the majority of my lenses need a negative correction. It is within the range which can be corrected by AF fine tune, so I am not worried.
With the AF Fine Tune adjusted for 85mm or so, the lens slightly backfocuses at 50mm and slightly frontfocuses at 150mm. Again, this is mostly visible at f/2.8, and we are talking amounts where subject / camera motion would more likely contribute to a problem.
As many other sites have reported, the performance at 150mm is not great wide open, even when manually focused.
Likewise, the close focusing ability of this lens seems to not be great; it seems to be more susceptible to back / front focus depending on focal length, although I will need more time to see how it handles in real life before I comment too much on this.
Without further ado, let's look at some real images. Below is a snapshot of my daughter, shot wide open:
Portrait at 92mm f/2.8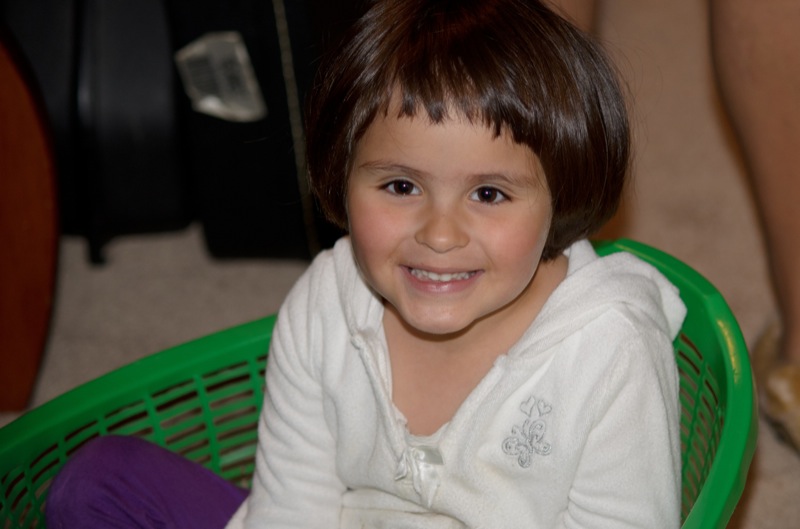 100% crop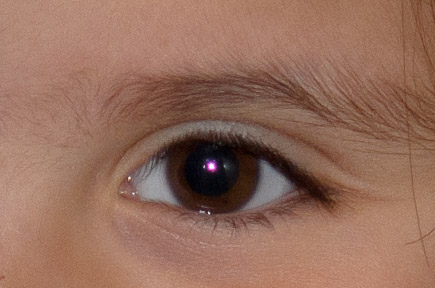 Bokeh seems to be decent, especially considering that this is a zoom. This shot is at 50mm f/2.8, shooting my living room wall which is about 6m from me, with the lens focused at 1m:
Bokeh at 50mm f/2.8


100% crop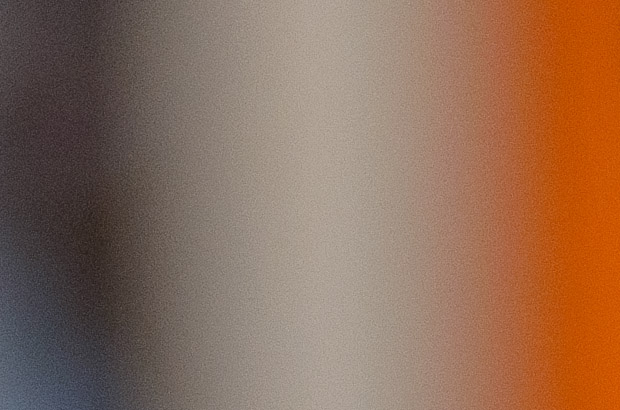 I know this is not the best real-world test, but it will suffice until I get some real shots.
Flare handling is average for a zoom. I wouldn't recommend using this for shooting into the sun (or other bright light source); using a simpler lens like the 85/1.8 is a much better option.
Finally, below are a number of center crops, to show sharpness compared with other lenses. They are all 100% crop samples, from the center of the image, taken with the Sigma, the Nikon 85/1.8, and the Nikon 18-105, with all lenses set to (approximately) 85mm. All shots are manually focused in live view, on the dog's left eye (i.e. the eye on the right of the frame).
Sigma 50-150 at 85mm f/2.8


Sigma 50-150 at 85mm f/4.0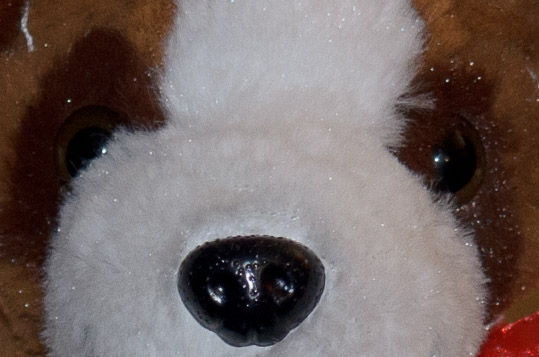 Sigma 50-150 at 85mm f/5.6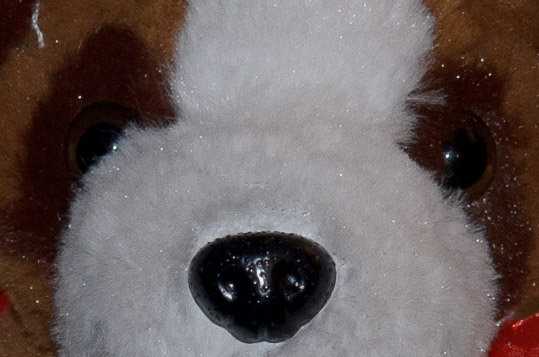 Nikon 85/1.8 at f/1.8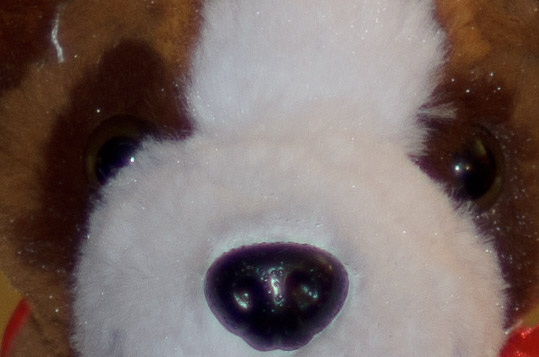 Nikon 85/1.8 at f/2.8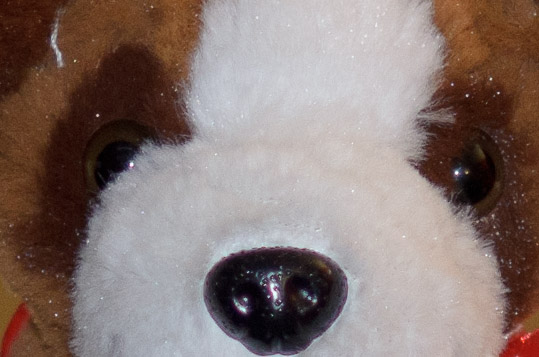 Nikon 85/1.8 at f/4.0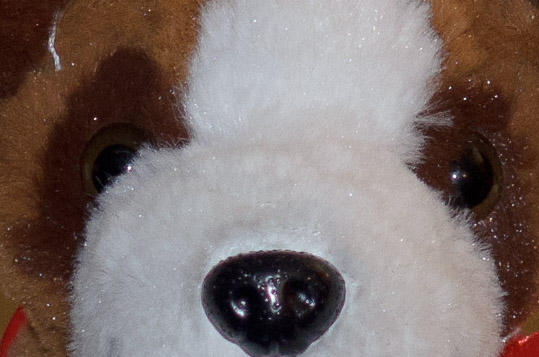 Nikon 85/1.8 at f/5.6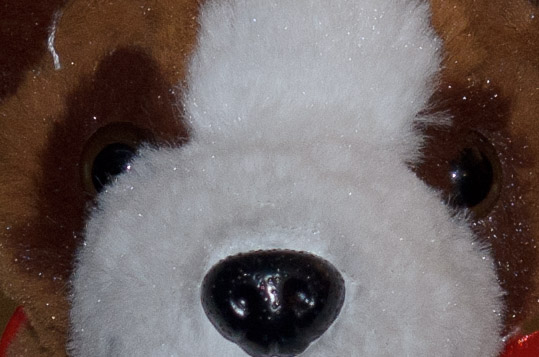 Nikon 18-105 at 85mm f/5.6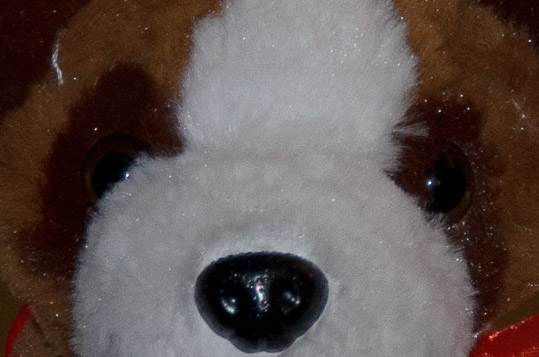 As you can see, the lens is generally good, and when stopped down is excellent. Wide open it is somewhere around the 85/1.8 at f/2; when both are stopped down to f/5.6 I would not be able to tell the difference by viewing samples.